Wild turkeys are pretty rare here, or at least have been for the past couple of decades. I have only seen one and that was back in the 1990's. A few weeks ago, my trail camera caught some turkeys walking around near my pond. Here's the video.
The turkeys appeared on my camera again, this time with a large male that I don't think was present last time around.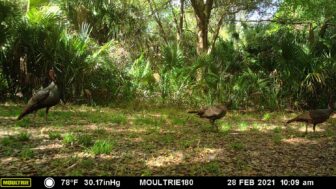 ---
I got several other pictures but this one was clearest.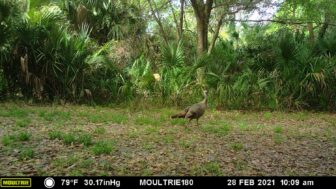 ---
And a little video of the turkeys walking past the camera.