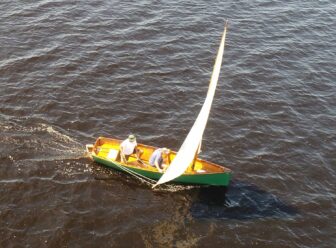 Once the Stray Goat repairs and upgrades were complete, I decided to sail the boat and get some other listing pictures and put it up for sale. Two of the guys who help out at the Charlotte Harbor Community Sailing Center came over to sail the boat while I flew my drone and got overhead pictures. I sailed it a bit solo and learned that I would want the rigging a bit different for solo use so I could adjust the "bleater."
---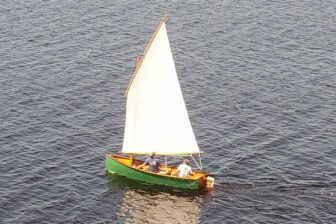 A few Goat Island Skiff owners have installed seats along the sides of the boat and those would be really nice. You can see in my pictures that it's tempting to sit on the aft deck for lack of anywhere else, but that puts too much weight aft and puts your body in the way of the tiller.
---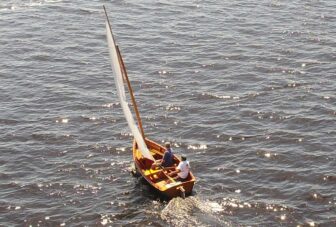 I was kind of hoping it would take a while to sell the boat but this was the last time I took it sailing.
---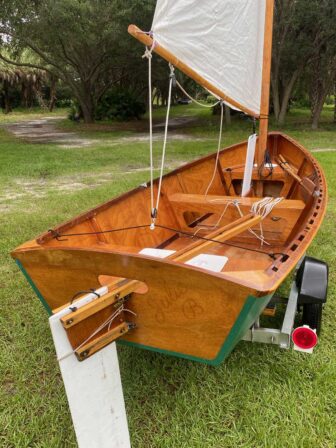 A Goat Island Skiff even looks fast and fun just sitting on a trailer!
---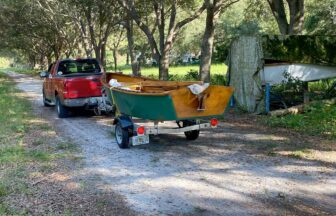 Before long, a woman saw the ad and showed up and bought the boat! Hooray! Proceeds were donated to the Sailing Center, at last fulfilling the wishes of the original owner/builder.
---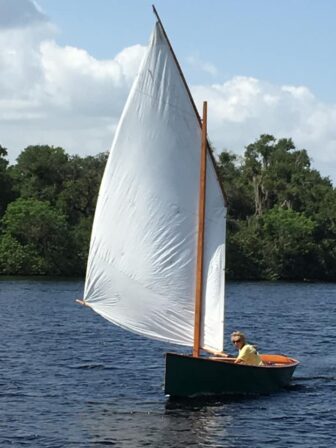 Before long, she showed up with a sailing picture on the Goat Island Skiff Facebook page.