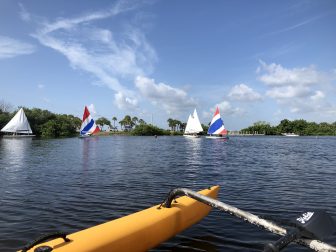 The kids were back on the water today and I brought my Hobie Adventure Island to chase them around.
---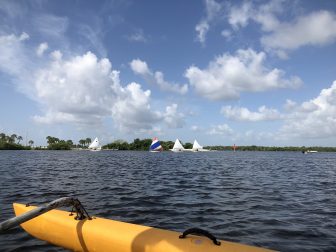 We had a nice breeze in the morning, just strong enough to keep them moving without scaring them.
---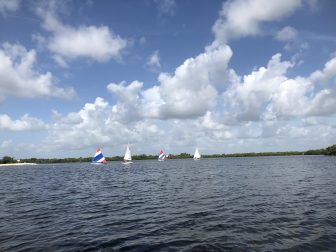 When they got it right, the boats were sailing around the upwind/downwind course at a pretty good clip. Of course, being newbies, they all tended to wind up in irons with the sail and boom flapping over their heads as they slowly started to move backward.
---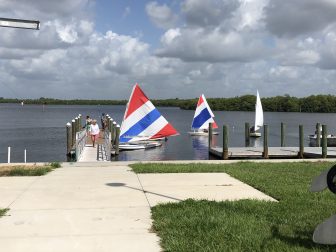 After lunch the wind picked up and we quickly had a capsized boat with the top of the rig in the mud. It was a bit too strong to teach them much so we put the boats away a bit early.
---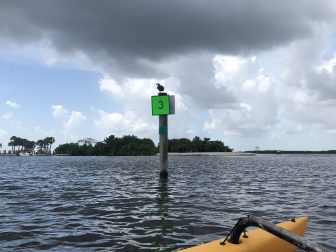 The stronger afternoon breeze was just about enough to make the Adventure Island really fun so I took a little pleasure cruise around the bay before putting my boat back on its trailer. This osprey standing on one leg was not a bit scared of sailboats.