There used to be more beach at Ponce de Leon Park in Punta Gorda, but there's still barely enough to launch my Blue Canoe. I had planned on paddling down the shore and returning via the mangrove tunnels but a headwind changed my mind and I reversed the route.
---
Someone put orange straps in the trees in a few places to help find the entrances and turns along the way.
---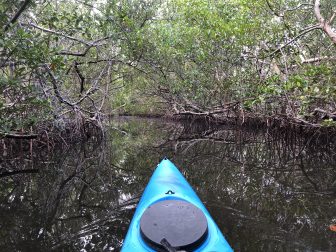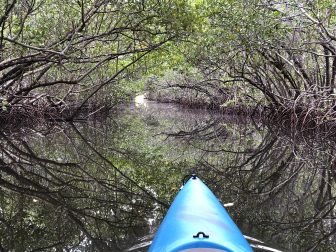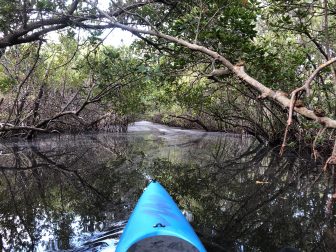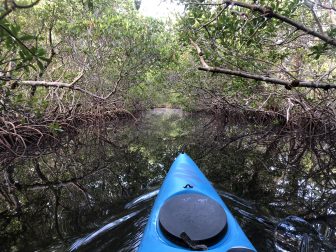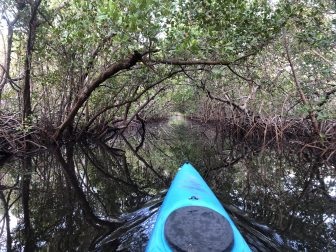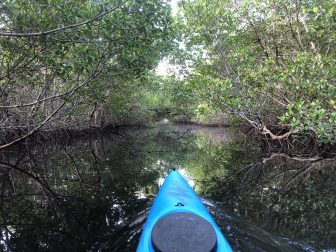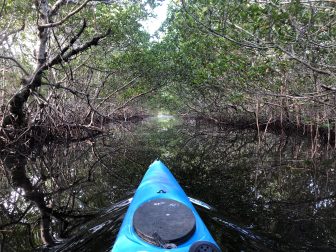 As my friend Gene once observed during a scientific lecture on the subject, "Mangroves are neat trees!"
Ok so it was not the most profound observation but it's true.
I like climbing them, fishing around them and paddling in the shade of them.
---
On the way back out to the harbor I was scolded by an Osprey for interrupting breakfast.
---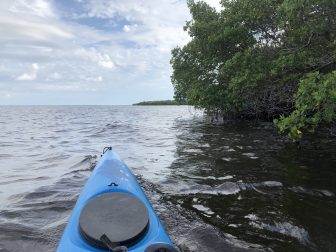 It was getting near 9:00 as I paddled along the shore back to the park. Had to slip right alongside the trees to stay in the shade.
---
Also hiding in the shade was this boat. It had an anchor rode out but looked like it was blown into the trees. I thought about investigating but remembered a tale that a friend told of going to the aid of an apparently abandoned boat and interrupting a romantic interlude. I decided to let it be.