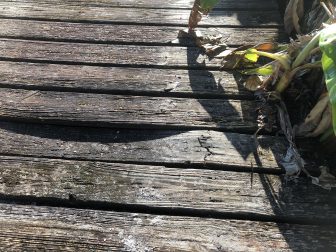 The bridge over my pond drainage ditch has reached the end of its useful life.
I have not inspected the old power pole pieces that support the deck for a long time but they look ok from the sides.
---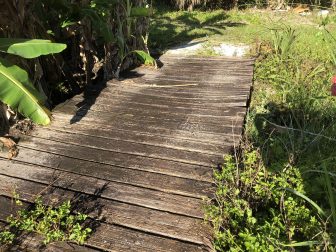 The rest of the deck is warped in places. Many of those boards have been flipped due to previous warping over the years.
---
Starting to install the new deck.
---
The new bridge is complete!