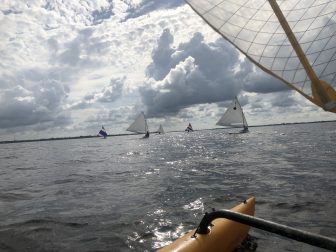 I missed Day 3 but got back out to sail with the kids this morning. The wind was light and fluky in the basin but picked up once we got out into Alligator Bay.
---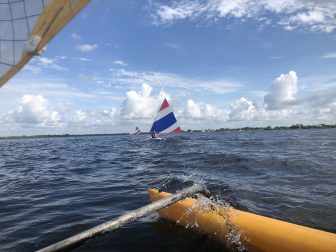 There was enough breeze to move the Sunfish along nicely and the kids were enjoying the cruise.
---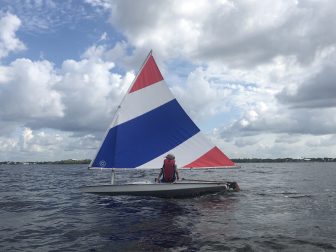 This boy learned about hiking out in the Mini Sunfish in the traditional way - by capsizing it. He was having trouble righting it so I swam over to help but it really wasn't necessary because he got it back up with little help from me as I arrived.
---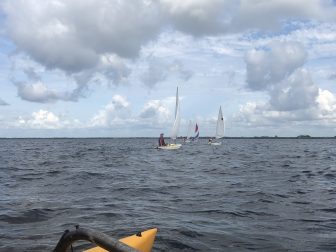 Conditions were just perfect so we took the kids a mile or so out into Charlotte Harbor. They seemed to enjoy just sailing along without the old men constantly wanting them to learn something. There's more to learn and more time to do it but just sailing around for fun is the point of it all in the end.
---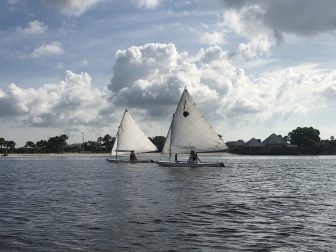 A nice shot of a couple of Sunfish heading back in along the beach.
---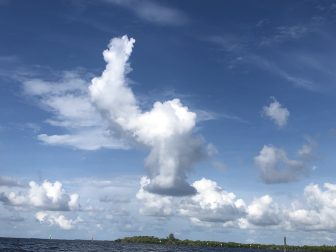 What a weird looking cloud! It looked kind of like a person sitting in an invisible chair.
---
A 20 second video taken as we headed back in off the Harbor.